Sustainable Fashion: How Some Brands Are Rethinking the Clothing Industry
It has long been known that the fashion industry is one of the most polluting industries in the world. Responsible for 10% of all annual global carbon emissions, it is the second most polluting industry, just behind oil and gas, and a heavy contributor to the ongoing environmental crisis.
Extremely water intensive, clothes production uses 93 billion cubic meters of water every year, producing nearly 20% of global water wastage. By way of illustration, it takes 3,781 liters of water to make one pair of jeans.    
Met with an ever-expanding consumption demand, the clothing industry has more than doubled its production in the last 20 years, with 50 billion new garments produced in 2000 as against 100 billion today. With the advent of fast-fashion brands and with the average consumer now purchasing 60% more clothes than two decades ago, the fashion industry has witnessed a dramatic surge in recent years. At the current pace, global clothing consumption will increase from 62 million metric tons in 2019 to 102 million tons by 2030 and the industry's greenhouse gas emissions will have increased by more than half in that time.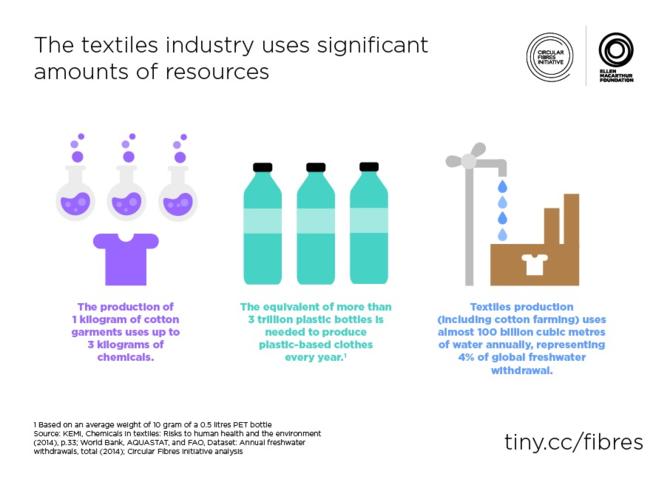 These figures speak for themselves: it is time for the clothing industry to address its disastrous environmental practices and transition towards a more sustainable and less intensive business model.    
Yet as the world's third-largest manufacturing sector, directly employing 75 million people worldwide, the clothing industry is an essential part of the world economy and is dependent as it is on a highly complex and globalized value chain, it has struggled to reconcile its business practices with large-scale, industry-wide environmental initiatives.
One silver lining, however, is that more and more brands are taking action, rethinking their business model and leading the change to a more sustainable future for the fashion industry.
Patagonia: business unusual

What others are just starting to comprehend, nature lover and Patagonia founder, Yvon Chouinard has known for ages: Environmental sustainability and transparency are non-negotiable. As nature's fiercest advocate in the fashion industry, the Californian outdoor clothing brand has been integrating environmental and social justice practices into its business model since its beginnings in the 1970s. On a mission to "use business to inspire and implement solutions to the environmental crisis," the company has built its business around an unusual approach, placing the preservation of nature at its centre. 
The alpine and surfing brand uses sustainable materials for most of its production line, amongst which: organic cotton, hemp, and a dozen other recycled materials, such as recycled polyester, used for Patagonia's flagship fleece jackets since 1993. Patagonia has exclusively used organic cotton since 1994 and 70% of its current clothing line is made from recycled materials.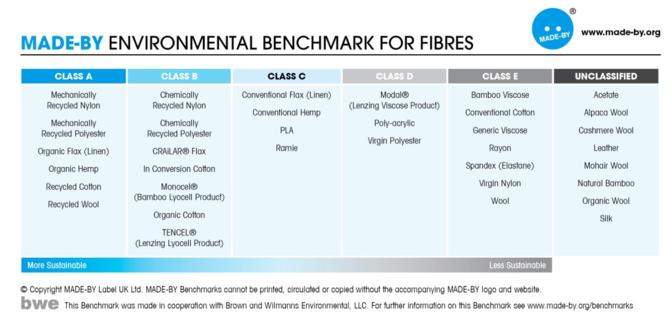 As further testimony of its commitment to the planet, since 1985 the brand has pledged 1% of its sales to the preservation and restoration of the natural environment. In 2002 Chouinard co-founded 1% for the Planet, a nonprofit organization encouraging other businesses to do the same. According to the company, it has to this day, awarded over $89 million in cash and in-kind donations to the cause. 
The brand has other initiatives, such as Patagonia Action Works, a funding, support and involvement platform for grassroots organizations working on solutions to the environmental crisis. In 2013, Patagonia launched a venture fund for environmentally responsible startups. Since 2017, customers have also been able to buy used and upcycled Patagonia clothing for a lower price on the brand's second-hand site, Work-Wear, or follow online clothes repair tutorials provided by the brand, as a way to keep clothing in use longer. 
A pioneer in environmentally conscious fashion, the brand also pays close attention to the labor and social standard on all scales of its value chain and is fully transparent with regards to the manufacturing plants it uses. Frequently ranked amongst the 100 best companies to work for in North America, Patagonia was one of the first to have on-site childcare in its Ventura (California) office.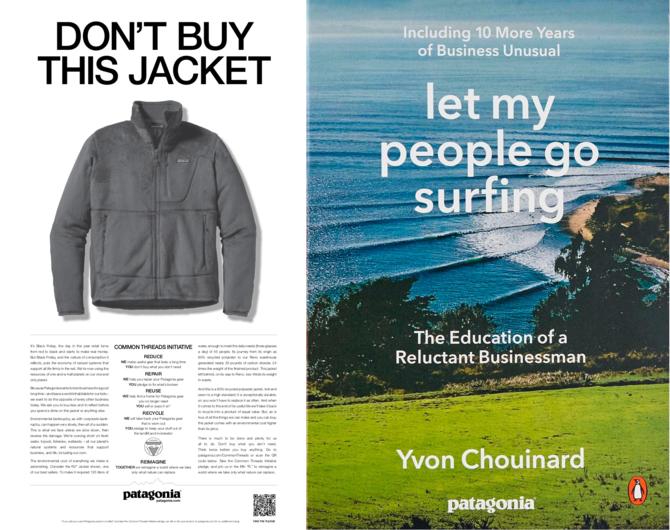 VEJA, the trendy sneaker with a sustainable edge
Founded in 2005, French footwear brand Veja has revolutionized the footwear market like no other. Refusing to choose between sustainability and trendiness, Veja has managed to develop one of the most popular sneakers of our time without compromising its social responsibility. In recent years, the streets of Paris, Berlin, London and other European cities have filled with Veja-wearing students and thirty-somethings. The reason for the brand's rapid success is its focus on an emblematic youth product: the sneaker. The product, as the most in-demand item of clothing among the younger age-brackets, is of vital strategic importance as it is young people who are the most engaged in the fight against climate change and thus most inclined to buy sustainable products. Further having the advantage of operating in the almost unexplored market of sustainable footwear, the brand is one of the only truly sustainable alternatives to traditional sneakers.
Not only is the brand fully transparent about its supply chain, (which is exclusively located in Brazil and Peru), production costs and on the material it uses but Veja has also pledged not to use advertising as a marketing tool, in an effort to reduce the price of its product - according to the brand it costs five to seven times as much to produce their sneaker compared to regular sneakers. Cutting out advertising has the added benefit of reinforcing the brand's legitimacy in matters of the environment, as it promotes sustainable consumption choices at odds with mass consumption encouraging intensive advertising strategies.
Like Patagonia, Veja sources its material from primarily organic, natural or recycled materials: It has been using organic cotton since 2005, only using recycled cotton from 2015 and 2017 due to drought-induced cotton shortages in Brazil. According to Veja, it bought its organic cotton supply for 2.82 euros/kilo in 2018, at 63% higher than the market price of 1.73 euros/kilo. 
The brand also aims to follow socially responsible practices, such as paying a fair living wage to employees and following fair trade policies. 
Other initiatives
While Patagonia and Veja are leading lights in matters of sustainability, both demonstrating that being a successful business is compatible with environmental consciousness, numerous other initiatives are flourishing in the fashion industry: Some businesses have made it their mission to help clothing brands initiate more sustainable business practices. It's the case of Trove, a company that designs and operates online resale marketplaces for large brands, such as Patagonia, to promote the circular economy and reduce the ecological footprint of fashion by keeping clothes in use longer. Sourcing Playground, a B2B sourcing platform, is another example of a company helping to promote environmentally conscious practices, this time by connecting brands with verified and more sustainable manufacturers and suppliers. 
These are all great initiatives which can help the industry become greener, but such efforts mostly address the production side of the fashion industry, neglecting the important role consumers play in making the industry more sustainable. Ultimately, consumers have the final say in what they buy and for how much. How transparent and socially responsible a business' production line is, therefore, reflects our choices and expectations as consumers. Rethinking our consumption patterns, in tandem with more sustainably produced clothing, is therefore vital if we wish to bring about real change and transition towards a truly sustainable economic system in the fashion industry. 
Yet with brands that are increasingly using greenwashing strategies as marketing tools, it can sometimes be difficult for consumers, constantly confronted with new information, to make genuinely sustainable choices. Fortunately, many initiatives helping consumers navigate today's fashion landscape, are currently gaining in prominence, such as Good On You, an ethical brand-rating app, which ranks brands based on environmental practices, transparency and labor and animal rights, and guides consumers towards making the most informed and environmentally conscious choice.
The B Corporation certification also offers consumers important insight on which brands to look out for in matters of sustainability. 
If such initiatives are a useful compass for consumers, they do not address the root of the issue: Overconsumption. For any of these initiatives to have a truly positive impact on our planet we, as consumers, need to drastically reduce our consumption. While this might seem like a tricky thing to do at first, from second-hand buying, to renting clothes (via businesses like Rent the Runway for example) or upcycling used and worn out clothes, the possibilities are endless. 
Coline Choraine